About Us
Started in 1989 as an Auto Detailing shop and cleaning commercial businesses at night.
We progressed into power washing in 1991 and closed the detailing shop in 1994.
What started as one small hot water trailer mounted power washer has now turned into 5 hot water pressure washers and 5 trucks.
We now wash more than 400 Homes and commercial jobs each year. We clean more than 100 roofs each year.
Hall's also does more than 200 asphalt sealcoating jobs each year. We offer Driveway & Parking lot Sealcoating.
We take great pride in our trucks & equipment. We have the best trained staff of any power wash company anywhere.
Meet Our Crew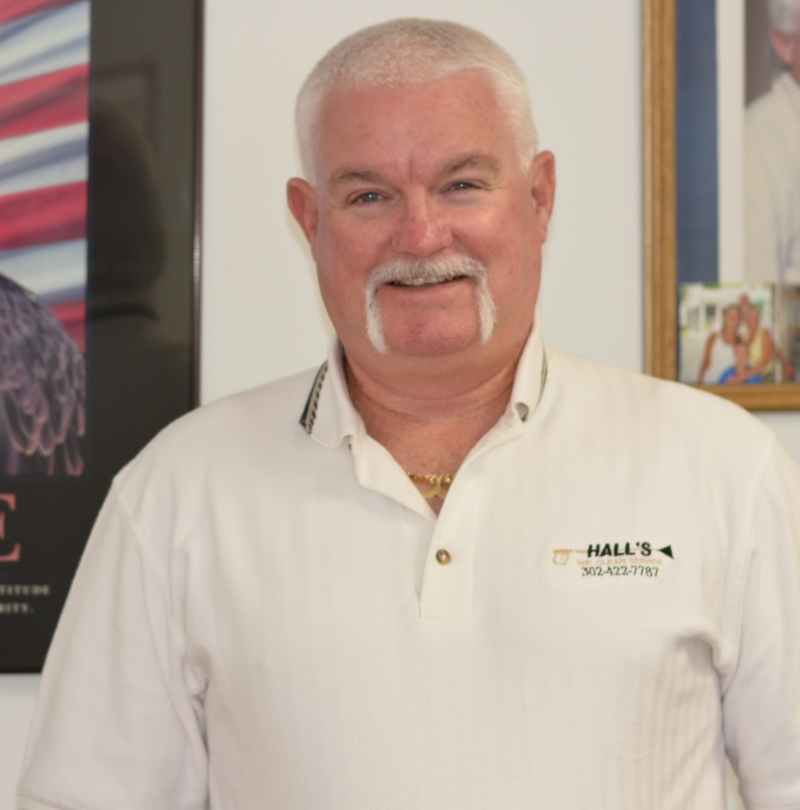 Gary
Gary started the business in 1989. He started out by cleaning restaurants and businesses at night and detailing cars during the day. Moved to full time power washing in 1993.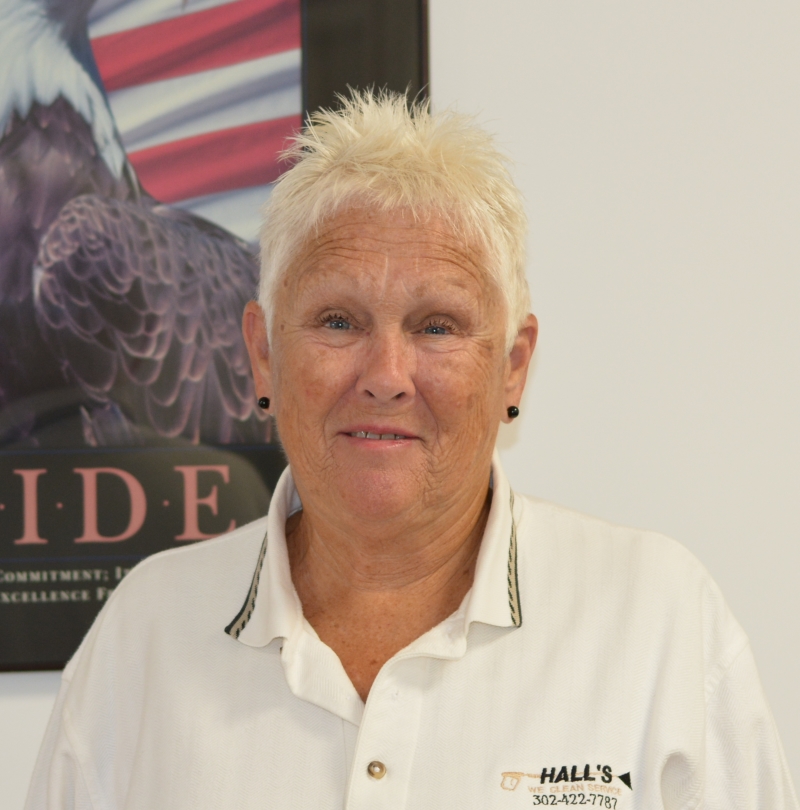 June
June was a rural mail carrier out of the Lincoln post office and retired after 33 ½ years, all on the same route. She loves spending time with the grandkids, shopping and still does most of the work in the office.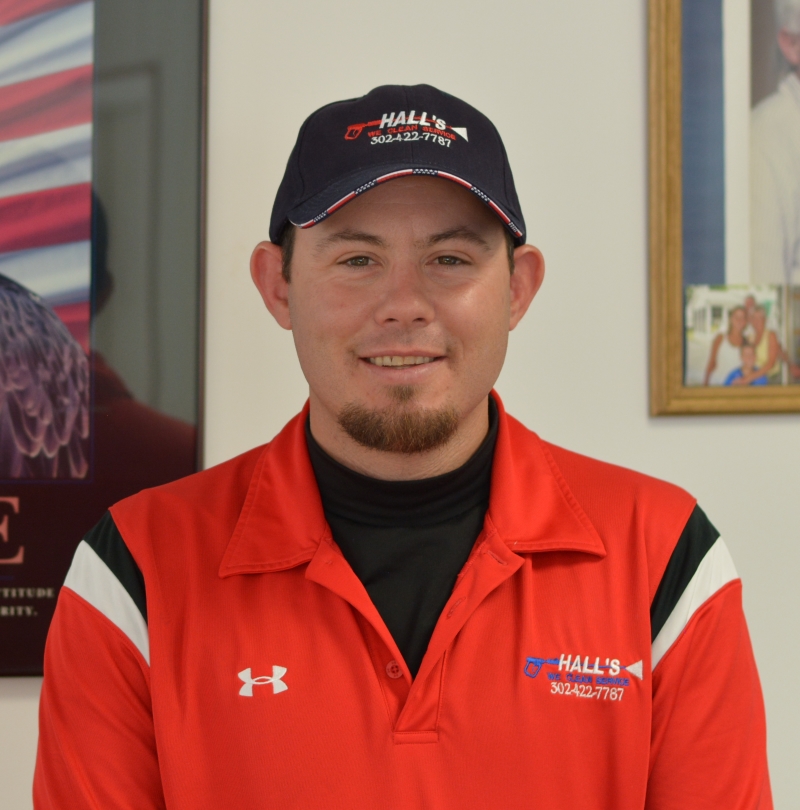 Mike
Mike Passwaters started at Hall's at age 15. He has been working here now more than 17 years and is our crew leader and general manager. Mike enjoys hunting & fishing. He is Dad to two kids Jordan & Bailey and husband to Leslie, residing in Milford.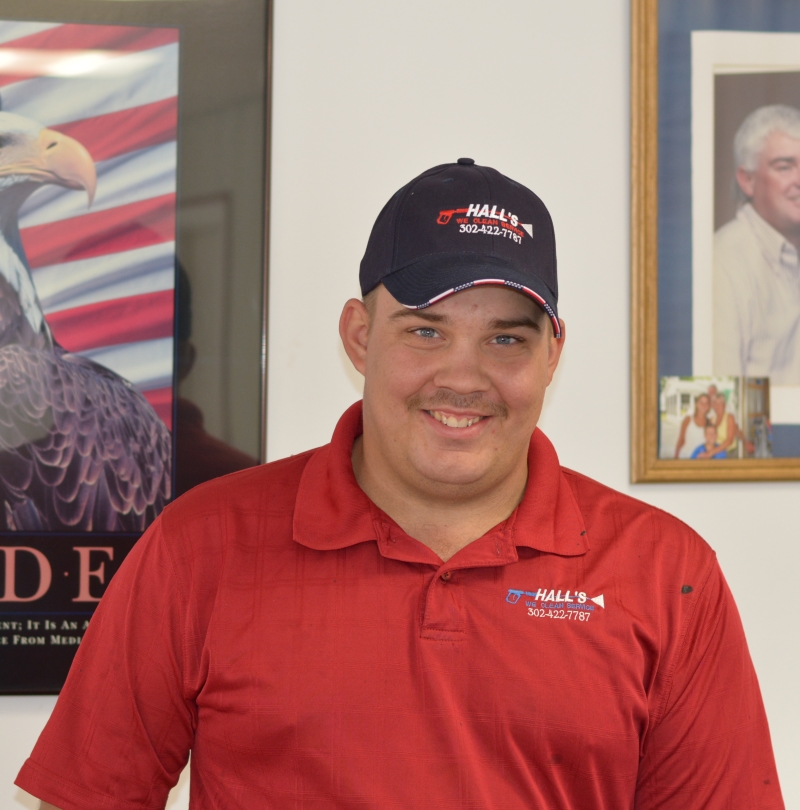 Greg
Greg Nailor Jr. started at age 14 and has been with us more than 10 years. He is the crew leader & shop foreman working on anything broken, here, at the shop. Resides here in Milford and has a wife & child. He likes stock cars and anything with wheels.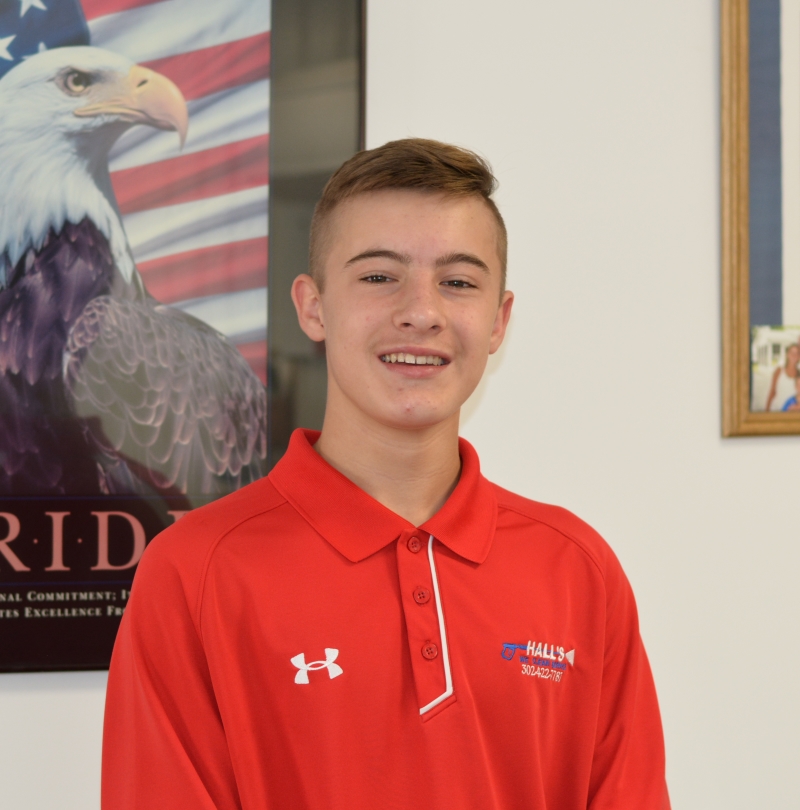 Jordan
He is Mikes son and our grandson. 15 years old and has been hanging out in the shop since before he could walk. Has been working with the sealcoat crew since age 10. 2016 was his first year of power washing homes and not just scrubbing gutters & windows. He is a member of the Milford Bucs wrestling team and also into lacrosse.